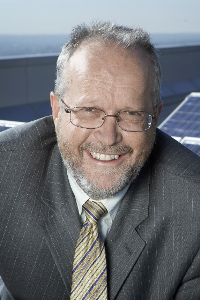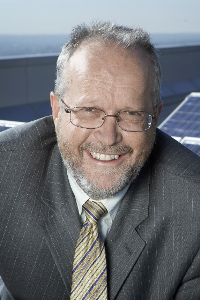 Australia: Ken Guthrie Appointed as New Chairman of IEA SHC Programme
It was the second time an Australian was chosen to head the Solar Heating and Cooling Programme of the International Energy Agency (IEA SHC Programme): In June, Ken Guthrie was elected Chair of the Executive Committee for the next two years. Guthrie founder and Director of Sustainable Energy Transformation, a renewable energy consultancy, since August 2012 after having served as General Manager of Sustainable Environs at Sustainability Victoria for three years. Prior to that he worked in renewable energy and energy efficiency programs in Victorian Government agencies since the mid 1980's. He was instrumental in initiatives to increase solar water heating in Australia through the Renewable Energy Target, subsidies and new housing regulations.
The IEA SHCProgramme is a collaborative research network spanning across 23 countries. It has
12 current projects
covering general research fields such as in Solar Resource Assessment and Forecasting, materials research, such as in Polymeric Materials for Solar Thermal Applications, and market support strategies, for example, in the Solar Rating and Certification project.
"A new challenge is to provide country members outside Europe, North America and Australia with useful research and information that will help them deliver sustainable energy to meet requirements for development," Guthrie says in a press release from mid-June. Under former chair Werner Weiss, Managing Director of AEE Intec, Austria, the IEA SHC expanded the number of country and organisation members from outside Europe. It was Weiss who welcomed China, Singapore and South Africa into the group. The following international organisations have become members over the past few years:
ECOWAS Centre for Renewable Energy and Energy Efficiency: The centre was created by the Economic Community of West African States (ECOWAS) in 2008 in order to promote renewable energy and energy efficiency across its 15 member states.
Regional Center for Renewable Energy and Energy Efficiency: The independent NGO aims at increasing the adoption of renewable energy and energy efficiency practices across the Arab region and is headquartered in Cairo, Egypt.
Gulf Organization for Research and Development: The entirely state-owned organisation is located at the Qatar Science and Technology Park, whose purpose is to promote energy and resource efficiency, as well as environmentally responsible building practices in Qatar and across the Gulf Region.
According to the press release, the SHC Executive Committee has been looking forward to Guthrie's time in office, to which he brings more than 30 years of experience in sustainable energy, energy efficiency and renewable energy. Guthrie is globally known for having chaired the International Standards Committee on Solar Energy (ISO TC/180) since 1997 and he has been involved in the development of Australia's and New Zealand's standards on solar heating and cooling as Chair of Standards Australia's Technical Committee CS-028. He is following in the footsteps of a number of well-respected solar thermal researchers who have turned the IEA SHC into the successful programme it is today:
| | | |
| --- | --- | --- |
| Tenure | Chair | Institution |
| 1992 to 1998 | Prof André De Herde | Université Catholique de Louvain, Belgium |
| 1998 to 2002 | Lex Bosselaar | Netherlands Enterprise Agency, Netherlands |
| 2002 to 2006 | Michael Rantil | Formas, Sweden |
| 2006 to 2010 | Doug McClenahan | NRCan, Canada |
| 2010 to 2014 | Werner Weiss | AEE Intec, Austria |

More information: