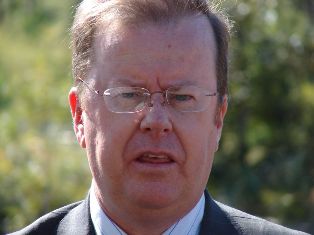 Stephen Robertson
Australia: AUD 500 for a Solar Water Heater in Queensland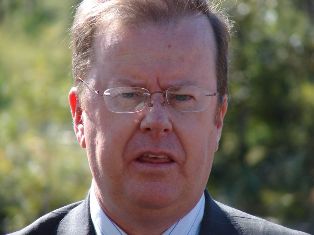 "It's never been more affordable for Queenslanders to switch to solar and save with the Queensland Solar Hot Water Program," Stephen Robertson, the Minister for Natural Resources, Mines and Energy, said. Photo: Government of Queensland
The Queensland Renewable Energy Plan, which was published at the end of this June, is a holistic approach to using renewable energy – its goals being the reduction of greenhouse gas emissions by 40,000 tonnes, the creation of 3,500 new jobs and a state-wide, annual generation of 9,000 GWh through renewable energy sources by 2020.
Since more than 80% of Queensland's citizens are using electric geysers to heat their water, the state government's second goal has been to phase out electric hot water systems: it thus, consequently, took action on the 1st July this very year to launch the "Queensland Solar Hot Water Program", which aims to install up to 200,000 solar or heat pump hot water systems within three years (details see in the attached document).
The programme's targets over this period include the creation of 500 new jobs in manufacturing and installation, as well as a reduction in both the green house gas emissions by 630,000 tonnes and the energy bills by almost Australian Dollars (AUD) 100 million.
Over 28,000 applicants already registered for the programme. "It's never been more affordable for Queenslanders to switch to solar and save with the Queensland Solar Hot Water Program," Stephen Robertson, the Minister for Natural Resources, Mines and Energy, said. He furthermore stated, "that with the Queensland Solar Hot Water Program, one of the most complex industry transformation projects will take place."
The programme offers a standard installation to pensioners for no more than AUD 100 and to all other qualified households for AUD 500. It, however, depends on the Australian Government's AUD 1,600 Solar Hot Water Rebate Program (see database of incentive programmes), as well as the Renewable Energy Certificates created under the MRET scheme if one receives a rebate at all. This means, you will only be eligible for the Queensland programme if you are eligible for the federal rebate, too.
In order to get the Queensland rebate, you have to sign over the RECs and the AUD 1,600 to the Queensland Government. In other words, you can either claim the AUD 1,600 federal rebate and RECs or the Queensland rebate.
After approving an application, the programme's manager will send the respective recipient an application pack that includes information about costs, eligible criteria and systems. A contractor for the "Queensland Solar Hot Water Program" will then send the applicant a quote, listing all specific installation costs. The programme's standard installation includes the household system's installation and supply, besides accessories, such as pipes, electrical and plumbing equipment. Additional costs, such as post-inspection fees or post installation costs, are not part of the programme.
More Information:
Australian Government's AUD 1,600 Solar Hot Water Rebate Program: http://www.environment.gov.au/energyefficiency/solarhotwater

Text was written by communication expert Hanna Schober based in South Africa. Schober@solrico.com