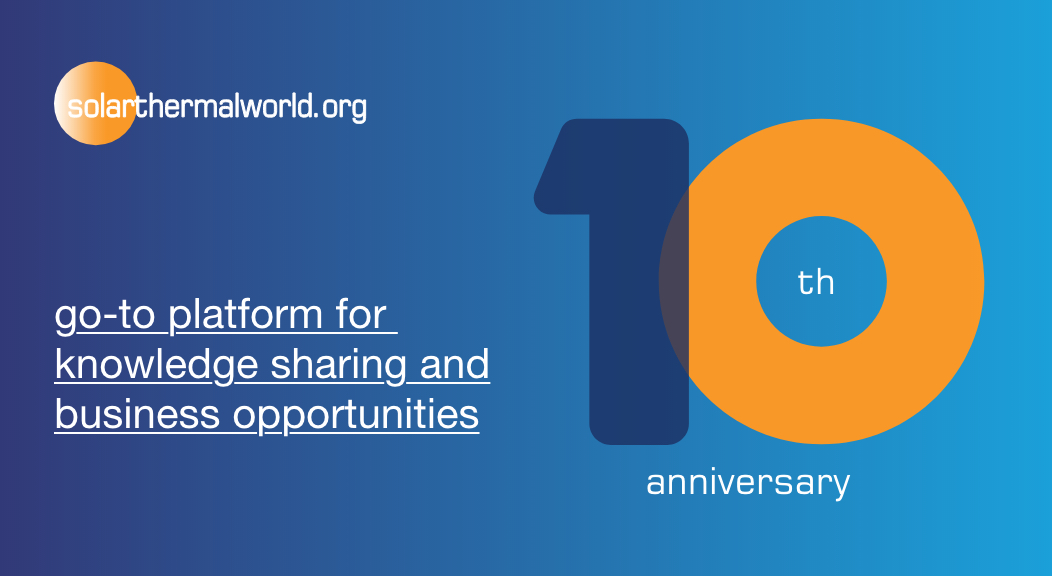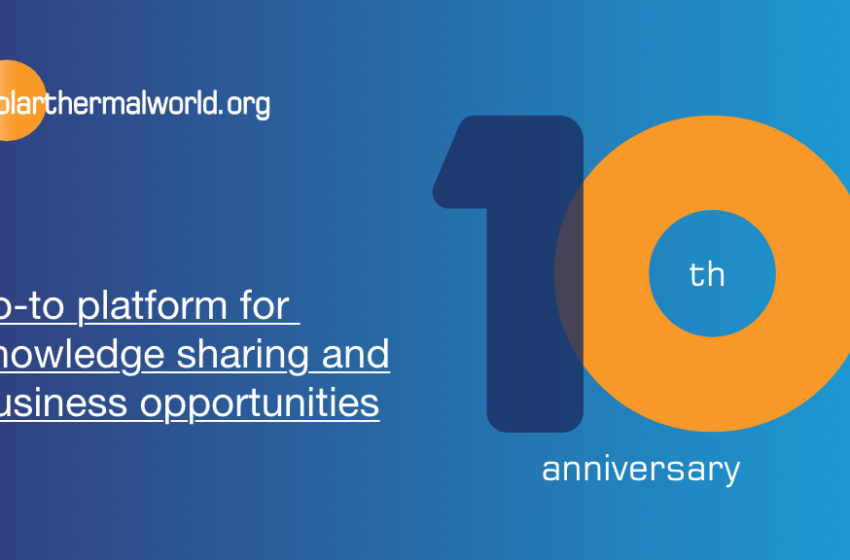 10th anniversary relaunch
Solarthermalworld.org celebrates its 10th anniversary by relaunching in a brightly polished design. As the premier address for solar heating and cooling news, the website is a treasure trove of information about solar thermal markets and technologies and is available to all policy makers, researchers and professionals who want to expand their knowledge of solar thermal or their business opportunities across the globe. With the responsive and revised layout, it is now ready for another decade of sunny news.
The drivers of today's market are large-scale applications, be it district heating or industrial process heat. In response,
solarthermalworld.org
added two new features:
De-risking solar heat investments
and
ESCO – a new business model
. The website caters to investors, utilities as well as industrial end customers, offering reports on successful case studies, economic feasibility assessments and new promising business models.
With a reach of 6,700 newsletter readers each month and 66,000 visitors over the past year,
solarthermalworld.org
has become one of the world's go-to platforms for solar heating and cooling information. It offers more than 3,000 news articles about all aspects of the market. Its number of followers on
Twitter
has doubled to over 3,000 in three years. It also has 8,800 fans on
Facebook
and 1,085 members on
LinkedIn
.
"Growth at this level was only possible because of the intensive exchange with solar thermal contributors in different corners of the globe and the close cooperation with international organisations, such as the IEA Solar Heating and Cooling Programme, the UN Environmental Programme and REN21," says Nigel Cotton, the founder of solarthermalworld.org and one of its long-time supporters. Cotton is Programme Director at the European Copper Institute and acting President of Solar Heat Europe.
Collaborative platform to fill in the blanks
The first newsletter was sent to readers about 10 years ago, in September 2008. It has been published monthly ever since. "Solarthermalworld.org was a way of creating a collaborative platform that involves industrial companies, research institutions and international NGOs in filling knowledge gaps on solar heating and cooling," Cotton says.
The website was originally initiated by the International Copper Association (ICA), and UNEP as part of the Solar Water Heating Market Transformation and Strengthening Initiative. Latterly ICA established a strategic partnership with the International Energy Agency Solar Heating and Cooling Programme (IEA SHC), to explain hot topics in
innovation and technology
on
solarthermalworld.org
.
Numerous options to search for what you need
In the past ten years, solarthermalworld.org has gathered valuable data on the solar heating market, on policies and on technological advancements. An enhanced search tool at the top of the page helps visitors find relevant categories, projects, technologies and submarkets. In addition to full-text keyword search, the tool lets users combine different filter categories, for example, to look for 'market sectors' in a specific 'country'.